Meteorologist Danielle Banks looks at the latest Hurricane Florence update.
At a Glance
Florence remains a dangerous Category 4 hurricane.
A strike on the Carolinas will occur Thursday into early Friday.
Hurricane and storm surge watches have been issued.
A life-threatening storm surge is expected with landfall.
Massive inland rainfall flooding is also expected from Florence lingering into next week.
Tropical-storm-force winds may arrive as soon as late Wednesday night.
Florence is also generating dangerous surf and rip currents along the East Coast.
Hurricane Florence will lash the Carolinas beginning late Thursday as an intense Category 4 hurricane with life-threatening storm surge, destructive winds and massive inland rainfall flooding in one of the strongest strikes on record for this part of the East Coast.
Tuesday morning, a hurricane watch and storm surge watch was issued for the entire coast of North Carolina, including Albemarle and Pamlico Sounds, and the South Carolina coast as far south as Edisto Beach. This includes Charleston, Myrtle Beach, Wilmington, and the Outer Banks.
These watches mean hurricane conditions and a life-threatening storm surge are possible. The hurricane watch is typically issued 48 hours ahead of the arrival of tropical storm force winds which would make last-minute preparations difficult.
If you're in the East Coast threat zone, it's time to finish up your hurricane preparedness plan and be ready to implement, if necessary. Residents in coastal areas should follow evacuation orders from local officials because of the potential for life-threatening storm-surge flooding. (LATEST NEWS: Mandatory Evacuations Ordered in North Carolina)
Current Status
As of Tuesday morning, Florence was centered more than 900 miles east-southeast of Cape Fear, North Carolina, moving west-northwestward.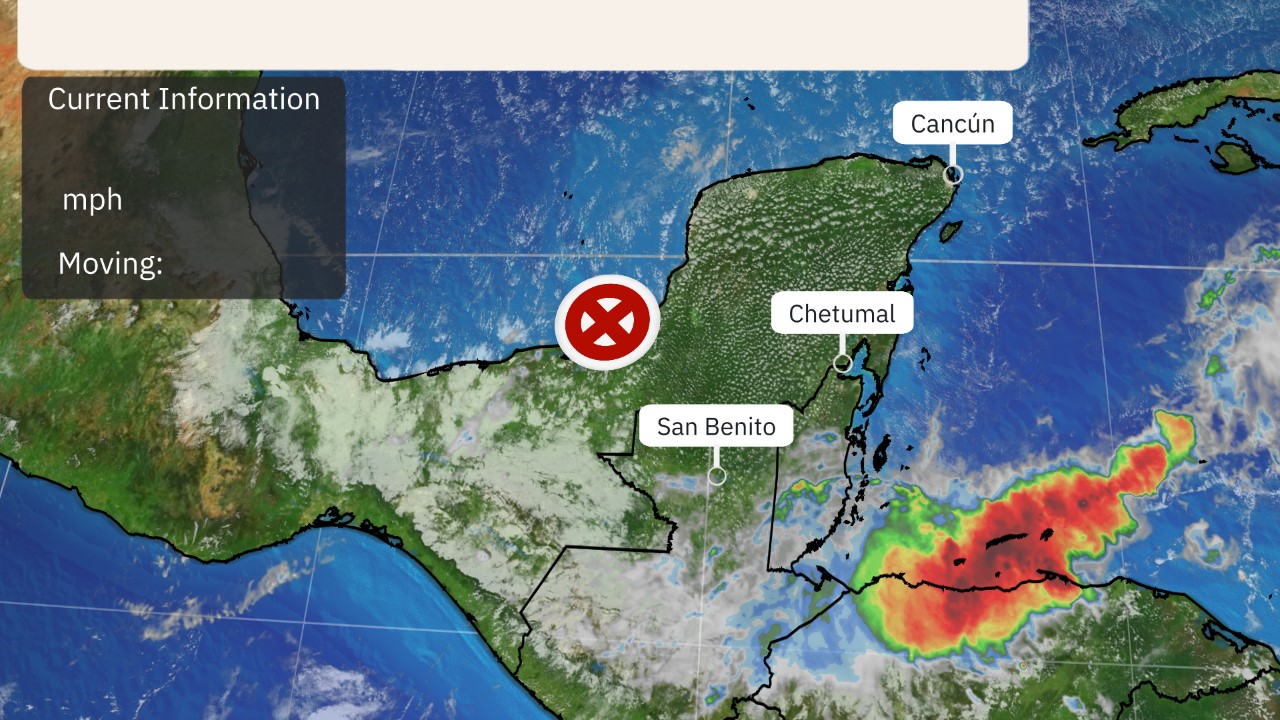 Current Storm Status
(The highest cloud tops, corresponding to the most vigorous convection, are shown in the brightest red colors. Clustering, deep convection around the center is a sign of a healthy tropical cyclone.)
Florence appears to be replacing its eyewall Tuesday morning, something that can happen multiple times in intense hurricanes. During this period, the hurricane may weaken a tad but then gain strength again as the outer eyewall contracts inward, replacing the old inner eyewall.
Florence underwent rapid intensification Sunday into Monday when its winds jumped up from 75 mph to 130 mph in just 25 hours ending 12 p.m. EDT Monday.
Some additional strengthening is possible, and it's not out of the question that Florence could come close to Category 5 status for a time.
Florence is generating swells that are affecting parts of the U.S. East Coast. Swells are also propagating to Bermuda and north- and northeastward-facing coasts of the Lesser Antilles, Puerto Rico, Hispañiola, the Turks and Caicos and the Bahamas.
These swells will produce life-threatening surf and rip current conditions at these beaches.
(MORE: Hurricane Central)
Track Forecast
There remains some uncertainty where exactly the eye of Florence will make landfall late Thursday or Friday, which will determine what part of the coastline experiences the worst wind and storm-surge impacts.
Projected Path
Florence is being steered toward the coast of the Carolinas by a strong dome of high pressure aloft over the western Atlantic Ocean.
(The red-shaded area denotes the potential path of the center of the tropical cyclone. It's important to note that impacts (particularly heavy rain, high surf, coastal flooding, winds) with any tropical cyclone usually spread beyond its forecast path.)
The National Hurricane Center is forecasting Florence to be a major hurricane, possibly as strong as Category 4, when it arrives at the southeastern U.S. coast late Thursday or early Friday. Florence may become only the fourth Category 4 hurricane to make landfall along the U.S. East Coast north of Georgia, joining Hugo (1989), Gracie (1959) and Hazel (1954), according to the historical database.
Here is what we know right now about Florence's track timing. All of this is subject to change slightly, so check back for updates.
– Timing: The peak coastal impacts from Florence are expected late Thursday into early Friday. Tropical-storm-force winds may arrive as soon as late Wednesday night, but most certainly by Thursday morning or midday along the southeastern U.S. coast in the general area of the forecast path. Impacts from Florence, particularly heavy rain, may continue into this weekend or early next week if it stalls out for a time, as suggested by forecast guidance.
– Locations Potentially Affected: Areas from the Carolinas to southern Virginia are at greatest risk for major impacts from Florence. Locations farther south, such as Georgia, and farther north into the mid-Atlantic should also monitor Florence for any forecast changes.
Potential U.S. Impacts
– Storm-Surge Impact: A destructive storm surge will accompany the eye coming ashore Thursday. It will be highest to the north or northeast of where the center comes ashore. Large, battering waves will ride atop this surge. All evacuation orders from local officials should be followed because of this dangerous threat. Significant beach erosion is also likely on the southeastern U.S. coast.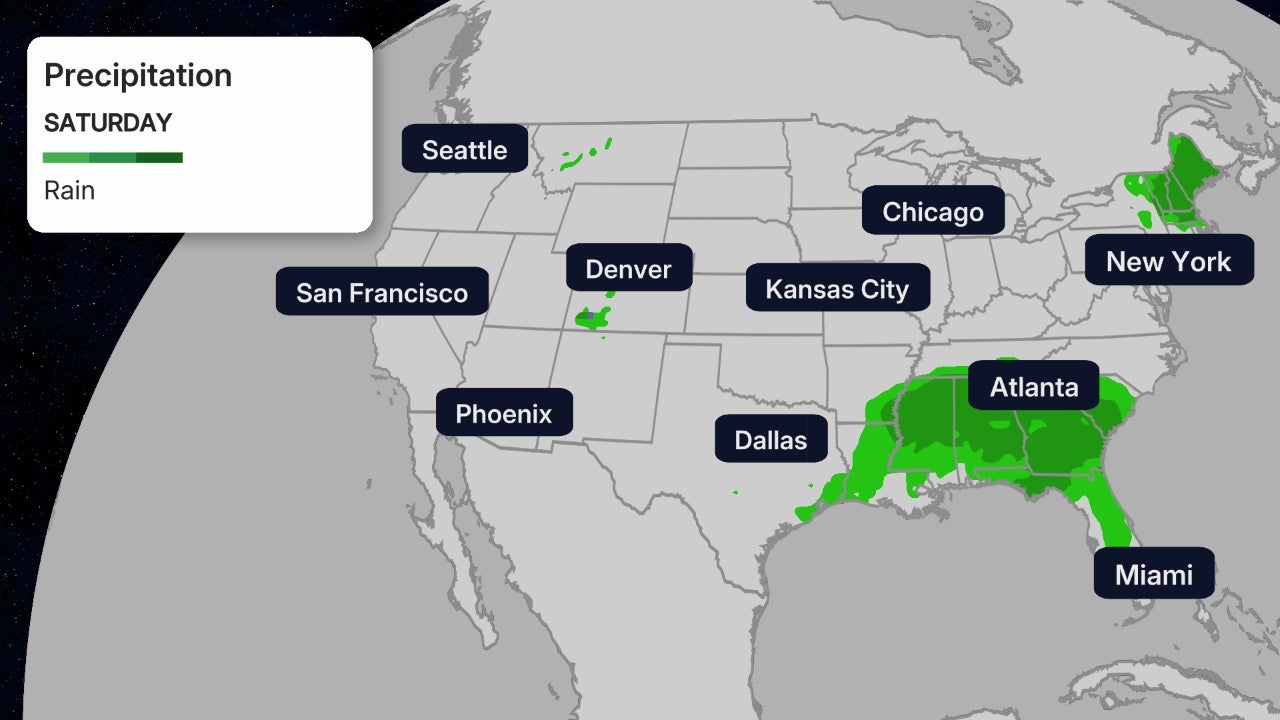 Storm Surge Watches/Warnings
Here are the latest storm surge inundation forecasts from the National Hurricane Center, if the eye of Florence arrives at high tide:
– Edisto Beach to Murrells Inlet, South Carolina: 2 to 4 feet
– Murrells Inlet, South Carolina to Cape Fear, North Carolina: 4 to 6 feet
– Cape Fear to Cape Lookout, North Carolina, including the Neuse and Pamlico River: 6 to 12 feet
– Cape Lookout to Ocracoke Inlet, North Carolina: 5 to 8 feet
– Ocracoke Inlet to the North Carolina – Virginia border: 3 to 5 feet
(MORE: Past Storm Surges of Category 4 Hurricanes in the Carolinas)
Storm Surge Forecast
(From the National Hurricane Center)
– Wind Impact: Tropical storm force winds may arrive in the watch area by Thursday morning. Hurricane conditions may arrive by late Thursday or Thursday night. Numerous downed trees and long-lasting power outages could occur near and inland from where the center of Florence strikes. This threat of tree damage and power outages may also extend across Florence's larger swath of tropical-storm-force winds. Structural damage to homes and buildings is possible, particularly where the core of any hurricane-force winds moves through.